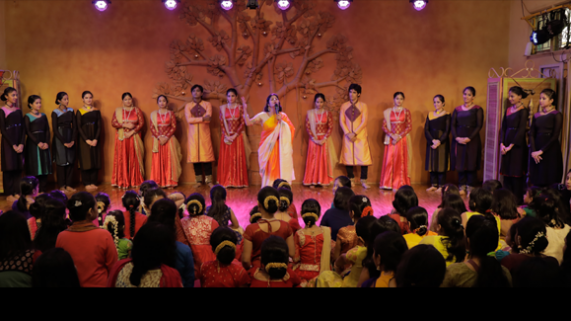 Milan
We have a special way of welcoming our new students into experiencing the world of classical dance and knowledge through a creative entertainment program - " Milan" - A cultural event put together by faculty members and the senior dancers of ADC.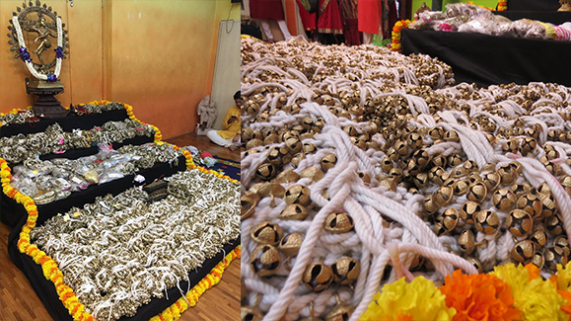 Vijayadashami
Watch ADC celebrate the important festival of the Hindus , Vijayadashami or Dusserah through DANCE. 
On this auspicious day of Vijayadashami all the 600 dancers of ADC come together to share their artistry through an informal performance in an open class in the presence of their family & friends. They sing, dance & recite chants as a mark of worship to Goddess Saraswati - the goddess of wisdom, knowledge, learning, music and arts. 
To attend the Forthcoming Celebrations,   inbox: info@abhinavadancecompany.com

Dance Karma
A student showcase of all the students of Abhinava that is conducted in a large scale involving professional auditorium, sound, lighting costumes.  This is held once in 3 years.  The students undergo a very rigorous training for about 2 months before the performance.  To accommodate all the students and their well wishers who wish to watch the program, this event is conducted on 2 days - each day having one show in the morning and one show in the evening, which gets repeated on the second day. 
The following are the links to a video collage for the morning program and the evening program that happened on 24th Dec and 25th Dec 2022.   
Dance Karma 2022 - Morning Performance