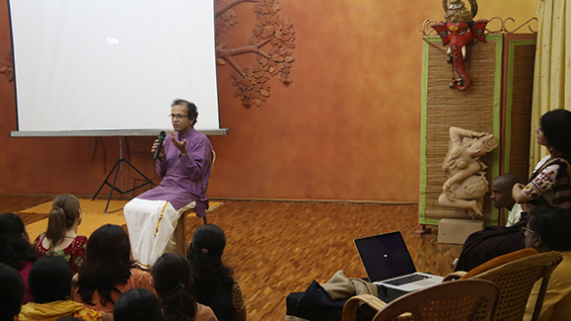 Chitraranga
Films have interesting stories to tell. To bring forth a deeper understanding of performing arts, Abhinava conducts this quarterly activity which entails the screening a variety of excerpts from films led by Shatavadhani Dr. Ganesh. These sessions throw light on various aspects of choreography, music, story concepts and play of emotions.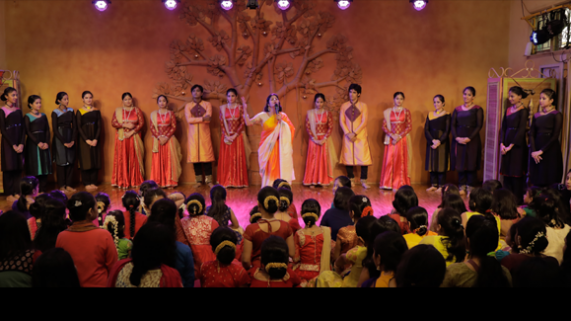 Milan
We have a special way of welcoming our new students into experiencing the world of classical dance and knowledge through a creative entertainment program - " Milan" - A cultural event put together by faculty members and the senior dancers of ADC.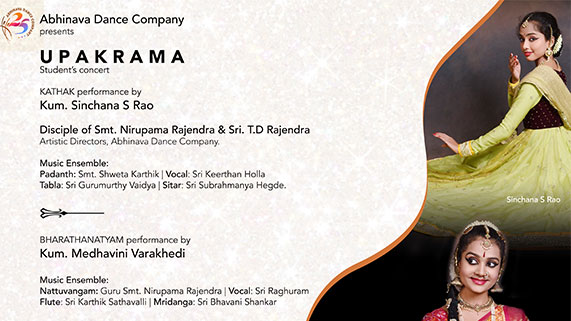 Upakrama
Upakrama is a preparatory program for promising students of ADC who plan to take dance more seriously.  It is an opportunity to perform solo to a small invited audience. This trains the dancer to gain self-confidence, motivates them to work hard and introduces the dancer to the concept of performing to live music. It prepares the dancer to face the discerning connoisseurs at professional performances.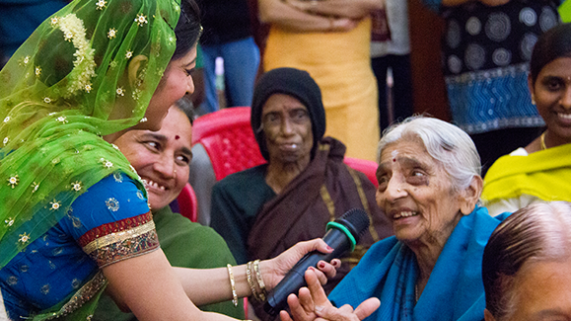 Sadbhavana
An activity that brings smiles on the faces and joy in the hearts of people from under privileged backgrounds. In this program ADC dancers spend time with senior citizens, inmates of old age homes & children from orphanages/special needs & share a life filled with dance, love and care. The dancers perform, interact, conduct workshops & also serve food with utmost love & care for all the members. 
Find out when is the next Sadbhavana and if you wish to be a part of Sadbhavana write to info@abhinavadancecompany.com or contact +91 93432 16765