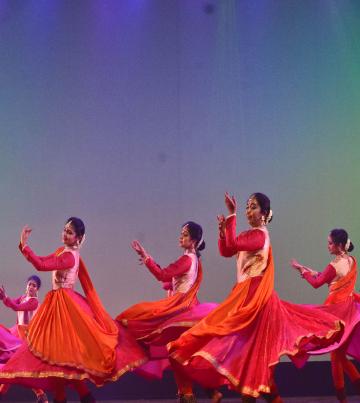 Running Time: 18 mins
Performers: Abhinava Dance Company
Availability: Currently available
Supporting Crew: 1 Lighting operator , 1 Wardrobe Manager
This choreography integrates the two energies of Uddhata & Sukumaara mentioned in the Natyashastra with the pure dance of Kathak. The dancers weave patterns of movements to strong rhythmic passages & soulful melodies bringing together the traditional Kathak movements with the details of the Margi from Natyashastra.
 
Director: Nirupama - Rajendra
Lighting Design: T.D Rajendra
Music: Praveen D Rao & Anoor Ananthakrishna Sharma.
Producer: Abhinava Dance Company
For Booking : Write to info@abhinavadancecompany.com or contact +91 93432 16765