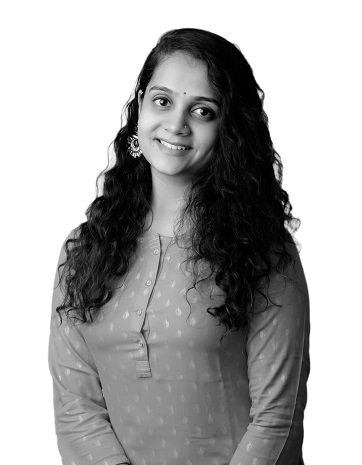 Achaaryaa (आचार्या)
Medhavini has been learning Bharatanatyam and Kathak under the tutelage of gurus Smt Nirupama Rajendra and Sri T.D Rajendra at Abhinava Dance Company, Bengaluru. 
To further develop her knowledge she received a formal training in Karanas from Natyashastra and the Desi marga adavus under the able guidance of her guru Smt Nirupama Rajendra.She has also undergone the Choreography course, "Emerge" which was curated and conducted by her gurus.  She has also traveled and performed along with troupe of ADC at several festivals and occasions across the country.
She has had the opportunity to interact and participate in workshops of legendary maestros like Dr. Padma Subramanyam, pandit Birju Maharaj ji, Kumudini Ji, Naheed Sidiqqui ji in the field of Bharatanatyam and kathak organized by Abhinava dance company. 
Medhavini is currently pursuing M.A in Bharatanatyam at Banglore University.