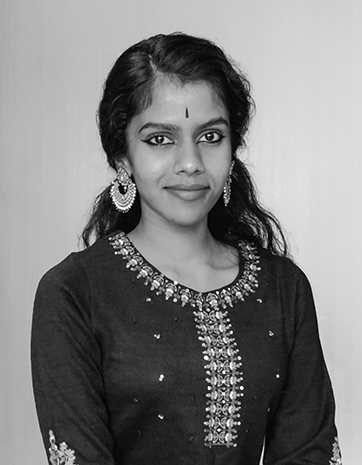 Achaaryaa (आचार्या)
An ardent lover of dance, music, art & nature.  She is a Visual Arts Graduate from Karnataka Chitrakala Parishath.
She started training in Bharathanatyam at the age of eight under the tutelage of Gurus Smt. Nirupama Rajendra & Sri. T D Rajendra of Abhinava Dance Company, Bangalore.  She has been practicing Bharathanatyam from the past 16 years. She has undergone a structured training in Karanas under the able guidance of Guru Smt.Nirupama Rajendra.  She presented her Rangapravesha on 14th August 2016. As a part of ADC she has danced in many prestigious events across India.
As a young passionate Artist, she dreams to excel in all her art pursuits & uphold the culture of India with pride.